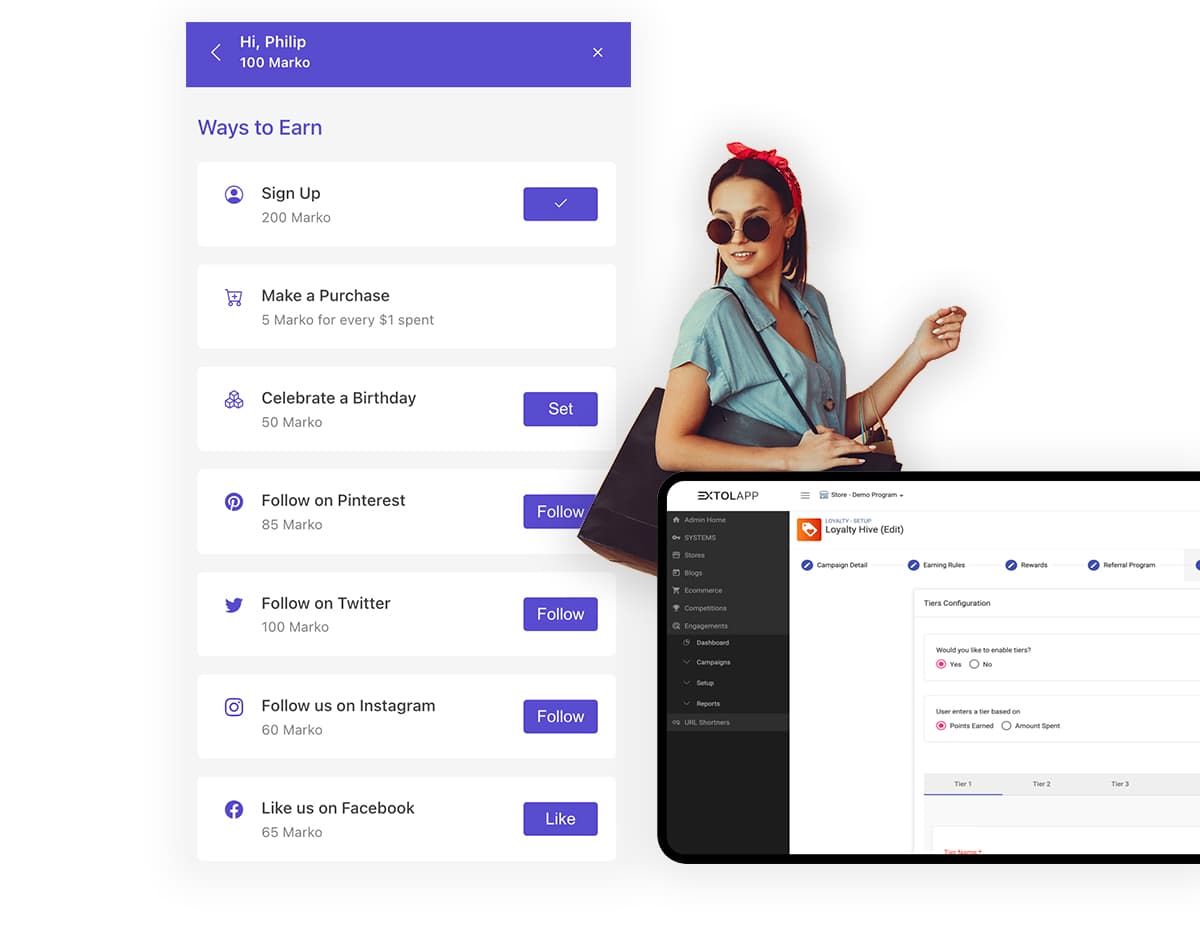 Loyalty & Rewards Program
Reward loyal customers with digital or physical products, and increase the retention of new users by offering them exciting rewards based on their preferences.
Birthday/Anniversary Points
Social Shares/Follows/Tags
Discount Coupons / Free Product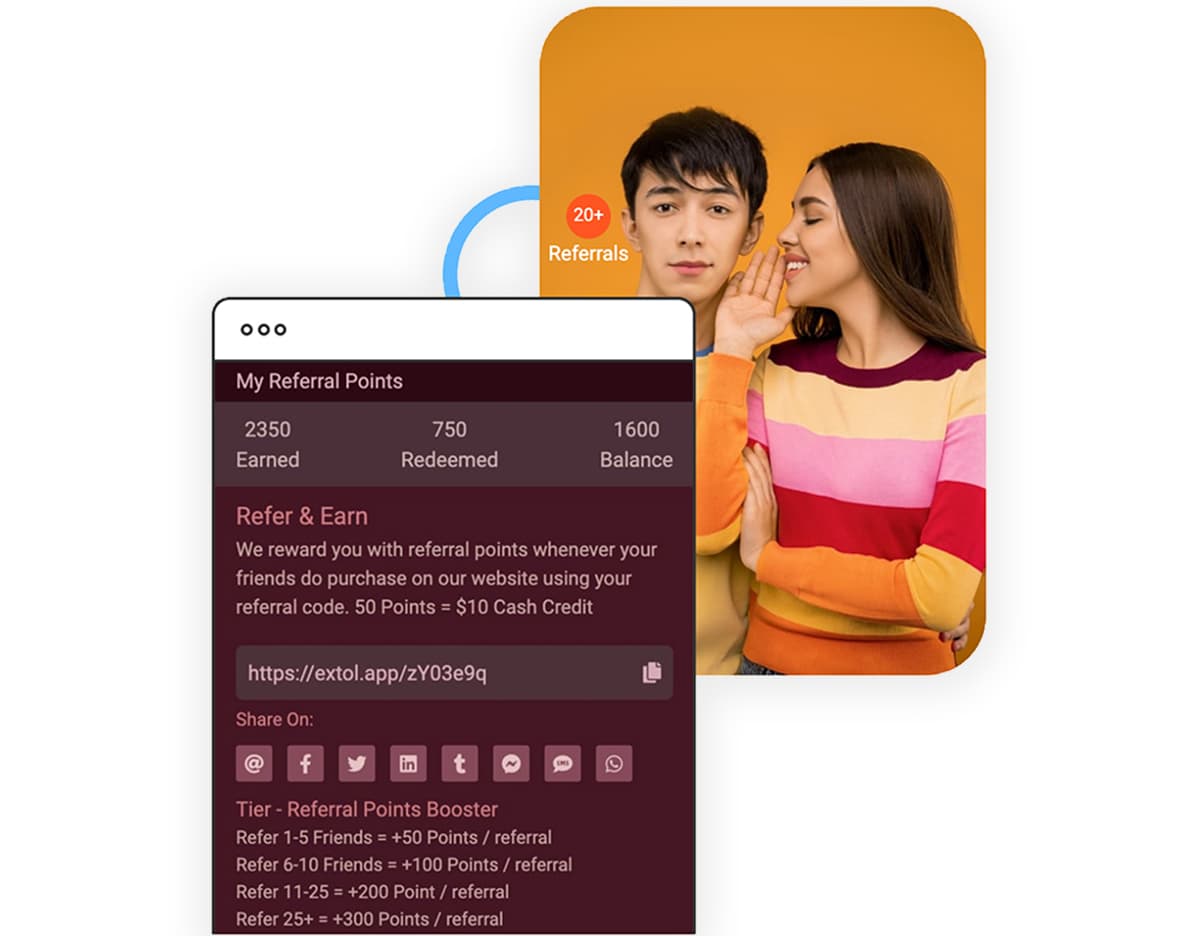 Referral Program
Higher conversion rate and lower customer aquisition cost. Drive more high quality leads with word-of-mouth campaign.
Tier/Goal Based Incentives
Reward Advocate & New Customer
Reward with Gift Card / Cash-Credit
Assign Discount Coupon / Free Product
Giveaways - Sweepstakes/Contests
Improve the participation rate of your contests with terrific Giveaways; hook your audience, and build trust! Don't miss out on anything because of poor management. Let us help you…
START GROWING TODAY - Take the first step
Got Questions? We'd love to connect.